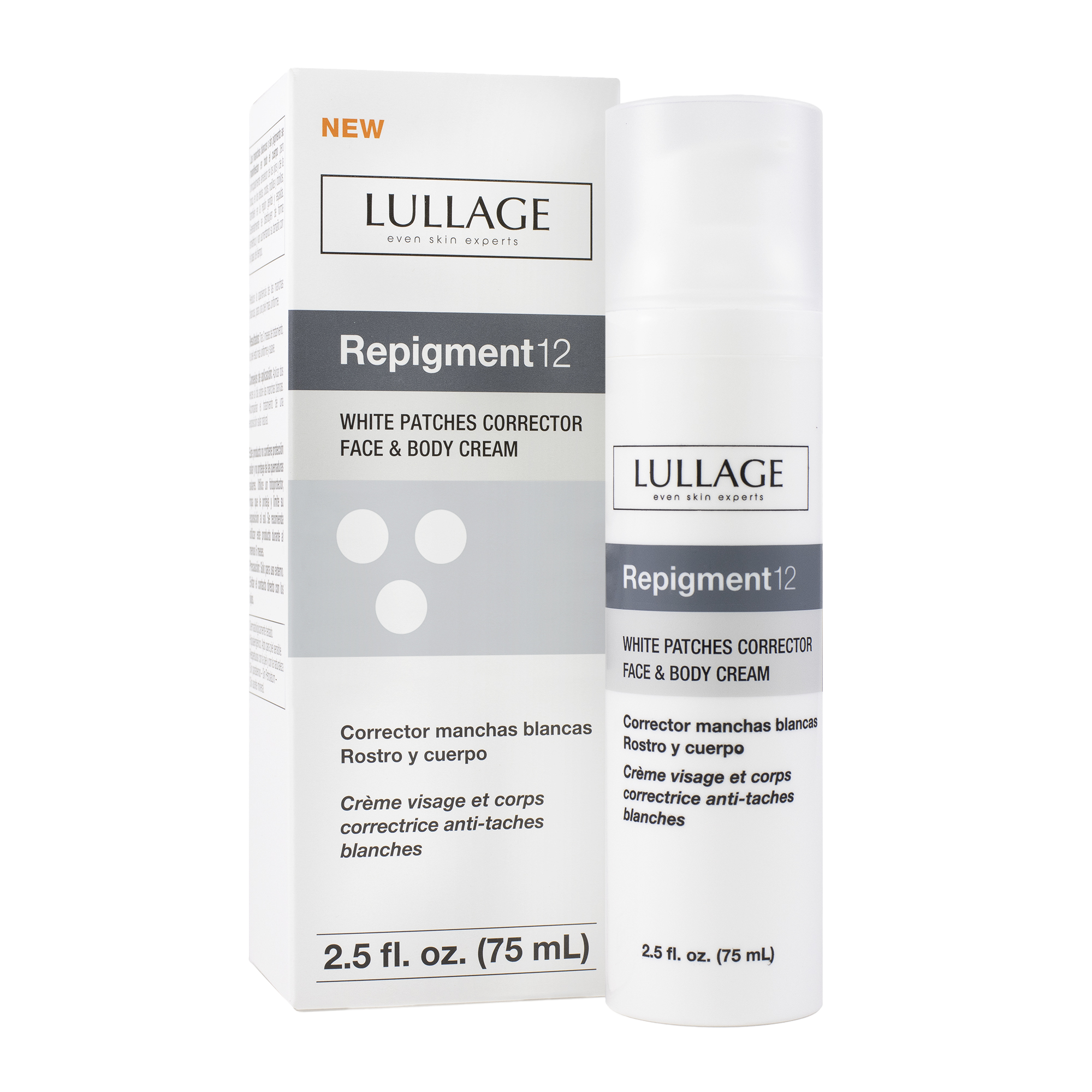 Now there is a solution to correct white patches
Repigment is the first white patches corrector cream by Lullage.
Correct white patches on your skin
Lullage has its first ever highly effective and specific white patches corrector cream for the face and body.
154 million lives to change
White patches and depigmentation occur when the cells responsible for pigmentation, the melanocytes, become detached from the epidermis. Although this is a generally benign condition, its appearance can cause psychosocial complications. Up to 2% of the population suffer from vitiligo, regardless of their sex or age.
If you have a motivational story to tell, we would love to help you share it.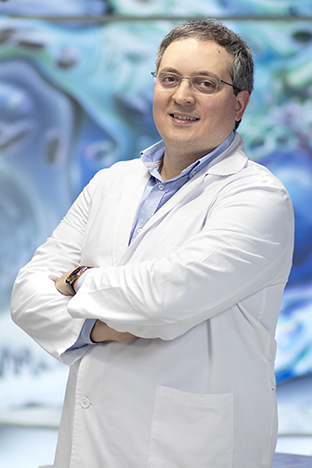 Combining research and dermatology for wellbeing
"My work life has introduced me to numerous people with white patches, most of them desperate for an effective solution. This is an opportunity to help improve these people's lives. Developing Repigment with Lullage Laboratories has been an exciting experience. At last, we have developed a formula that corrects white patches while making skin appear more even."
Matteo Bordignon, MD, PhD 
Dr. Bordignon graduated with honors in Dermatology and Venereology from the University of Padua, one of the most prestigious institutions in Italy and one of the oldest in the world. Author and co-author of numerous publications in international scientific journals. After ten years of studying white patches, he succeeded in identifying the cause of this skin condition.
Do you have questions about white patches on your skin?
Contact us and we'll get back to you within 24 hours.
Our experience, focused on your skin
How Repigment works to correct white patches
*Simulation of white patches correction and skin tone evening.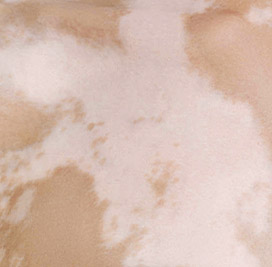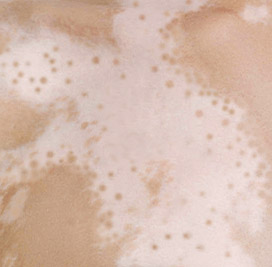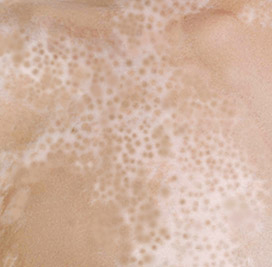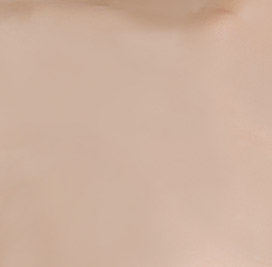 How to use Repigmet to correct white patches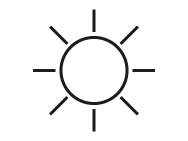 Repigment12 white patches corrector cream. Reduces the appearance of white patches to make skin appear more even. Apply Repigment12 white patches corrector face & body cream twice daily to lighter areas. For external use only. Avoid direct contact with eyes. It is recommended to use this product for at least six months.
RepigmentSun. Complementary for Repigment12 White patches corrector cream. Take one capsule of RepigmentSun daily during the meal*.
Sun exposure. Combine with daily natural exposure to the sun. It is important to be cautious when exposed to the sun (1h). This product does not contain a sunscreen and does not protect against sunburn. Use a sunscreen, wear protective clothing, and limit sun exposure.
*Do not exceed the recommended daily serving size. This dietary supplement is not a substitute for a varied and balanced diet and a healthy lifestyle. Keep out of reach of small children. Store tightly closed in a cold place and protected from light. It should not be consumed by pregnant or lactancy women, or by children. The consumption of this product is the responsibility of who recommends it and who uses it. This product is not a medicine.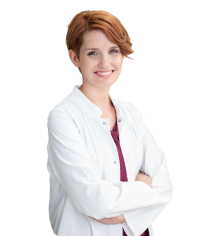 Would you like a free and personalised advice?
Our Skin Experts are here to answer all your questions.
Frequently asked questions about Repigment
How long does the cosmetic treatment take?
We recommend you use Repigment12 for at least six months. Once the repigmentation starts, we recommend you keep using it until the affected area is completely repigmented. For large patches, this may take several months.
When will I start noticing the results?
Generally, the results become noticeable after 2- 3 months of use. However, some patients see a difference after the first month, and very occasionally, after up to 6 months of consistent use.
Is there a maximum treatment period or can I use it indefinitely?
The cosmetic treatment can be used continuously for weeks and even months without problems. The purpose of using Repigment is to obtain the desired results, and how long it takes depends on the size and location of the white patches. There is no time limit. 
I've tried every repigmenting product on the market. What makes Bella Aurora different?
Repigment12 has a mechanism of action that was only discovered a decade ago. In our trials, many patients who had not responded to other treatments achieved great results with Repigment12 cream.
Can Repigmet12 be used on the eye contour area and eyelids?
Yes, you can apply it around your eyes and to sensitive skin.
Get all the news about Repigment and advances in the field of hypopigmentation
Communications and conferences
Your skin deserves the best version of you